Become Our Next Success Story
Medi-cal Dental Insurance and Affordable Finance
We no longer our contracted with Medi-Cal however we will be honoring their Oral Surgery coverage. Please call our dentist office and we will gladly answer any questions to assist you. Your dental health is extremely important to us and we want to help you achieve optimal health by offering you options for making payments for dental services.
Best Dentists for your Dental care
Dr. Hani Jamah DDS
Dr. Hani Jamah is a top-rated and well-respected dental surgeon serving patients of all ages in Santa Rosa, California and throughout the San Francisco Bay Area. He has received over 23 years of extensive training throughout his career in addition to attending the Advanced Graduate Post Doctoral Prosthetic Residency program at USC School of Dentistry. He earned his Diplomat then his Mastership in dental implant and Its related surgeries from the International Dental Implant Association.
Dr. Jamah continuously keeps abreast of the latest advances and developments in the field of oral surgery, participating in numerous postgraduate education and special training courses in the field of wisdom teeth, sinus surgeries and bone surgeries.
Combining Dr. Jamah's skilled expertise and compassion as well as his genuine hospitality, patients feel very at ease. He goes to great lengths and passion to make all procedures gentle and comfortable.
Aside from his work in the office, Dr. Jamah enjoys spending time with his wife and four beautiful children. He takes pleasure in helping nonprofit dental organizations and charities in disadvantaged communities, riding his motorcycle, and exploring new places to hike with his family and friends.
Awards and Achievements
Bachelor of Dental Surgery, BDS  – 1997
Registered Dental Assistant- (ROP) – 2002
USC School of Dentistry Attendee in Post Doctoral Prosthetic  Residency – 2008
Doctor of Dental Surgery, DDS – 2009
Associate Fellowship in Laser Dentistry (WCLI) -2013
Certified in Sinus Augmentation and Bone Jaw Surgery (Trinon College) – 2014
Fellowship in Dental Implants (IDIA) – 2015- Oral Conscious Sedation Certified (IDIA) – 2015
Advanced Wisdom Teeth Surgery Certified (IDIA) – 2016
Mastership in Dental Implant – 2016
Advanced Implant Prosthetics Restoration (IDIA) – 2017
Diplomat in Dental Implants (IDIA) – 2017
Certified in PRP (IDIA) – 2018
IV Sedation Certified – 2019
Maria del Pilar Rios DDS, Esp, CAGS, MScD, PhD
Dentist from Venezuelan Central University, 1990
Specialist in Prosthodontics from Boston University. 1993
Master of Science in Dentistry from Boston University, 1994
PhD Santa Maria University, Venezuela 2018
Chairman of a Master Clinical Degree Program in Implantology at Santa Maria University in Venezuela since 1998.
Languages Spanish and English, Catalan and French.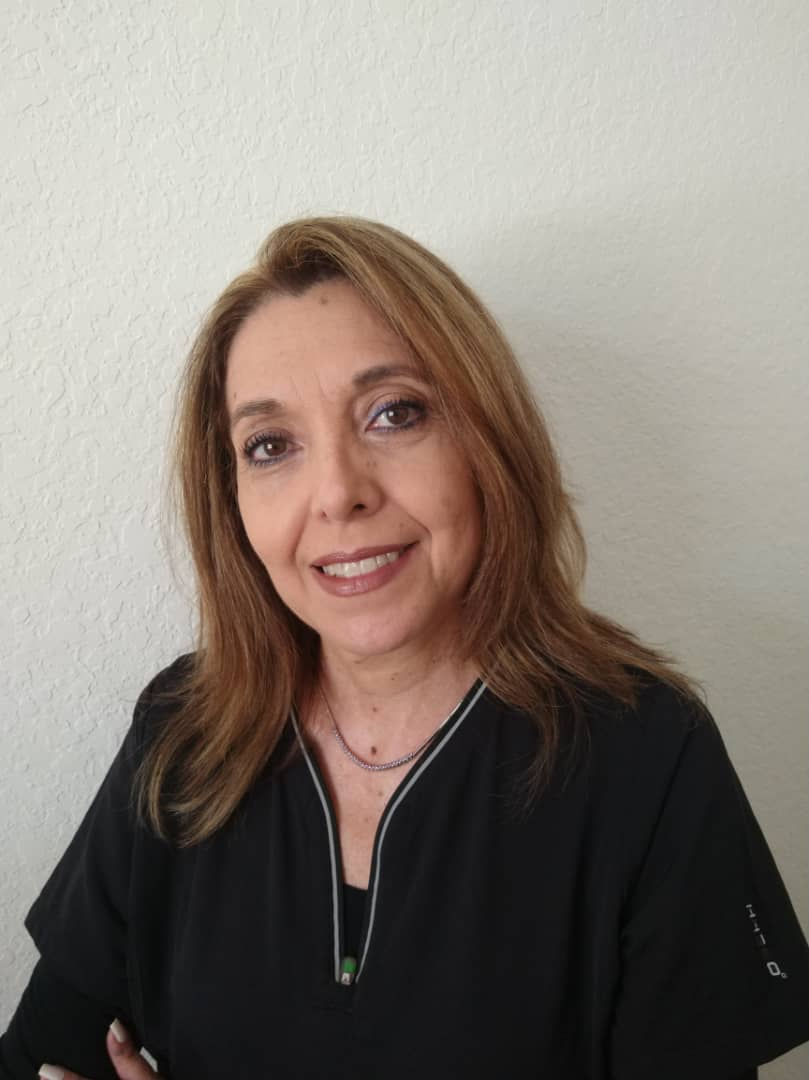 All-on-4 Dental Implants
All-on-4®️ dental implants are an affordable and permanent tooth replacement option for those who have lost or damaged the majority of their natural teeth. They can be used to replace the missing teeth of the patient's entire upper jaw or lower jaw with a fixed arch of teeth. All-on-4 offers a more convenient and comfortable alternative to dentures besides being superior in functionality and aesthetics.
Conscious IV and Sedation
For everyone with dental phobia or anxiety about dental visits, Valley Dental Surgery & Implant Center offers safe and effective Conscious Sedation to make their dental experience a comfortable and relaxing one. We use the most advanced Conscious Sedation methods to ease our patients before, during, and after dental procedures.
Why Choose Valley Dental Surgery & Implant Center?
Highly Recommended, Experienced & Comfortable Dental Practice
Our office is a leading Santa Rosa Oral surgery office. We have a history of providing long term care and maintenance for your smile. We welcome you to become a member of our dental family and experience the difference that our personalized care can offer for your needs.
Same Day Emergency Appointments – Walk-Ins for Toothaches, Broken Teeth, Cracked Tooth Pain Relief
Our office always welcomes emergency appointments for new and existing patients. We utilize the latest technology to quickly and efficiently diagnose your emergency and deliver the treatment you need.
Cosmetic Dentist with over 22 years of experience
With state-of-the-art facilities and equipment, we offer a wide range of cosmetic services that include crowns, dental implants, veneers, and more.
Our office has this relaxing ambiance that can help you relax and calm down before undergoing any treatment, procedure or routine cleaning. No matter what type of dental service you need, you can expect only best results from us.
We use the best and highest quality materials from the beginning to end of your procedure. We guarantee that your dental needs will be handled and attended to with the highest skills and utmost professionalism. Our staff will be there to answer any question or concern you may have prior to getting treatment or undergoing any procedure. Learn more about our cosmetic dentistry services and how they can improve your smile.
Dental implants periodontist
Dental implants involves the installation of permanent teeth to replace a patient's missing teeth. These offer a handful of benefits without affecting or limiting your ability to eat or socialize with other people. With them, you'll be able to prevent gum recession and bone loss. You'll be able to chew properly, speak naturally, and enjoy the way your smile looks and feels natural.
Dental implants provider Near Me in Santa Rosa, CA
You can get a single, multiple or a complete set of teeth replaced with fixed implant supported dentures. Our team of experts is fully committed to discover and provide better ways of improving your experience and to ensure that you get the best results. We offer our patients the chance to replace their lost teeth so they can look and feel just like their normal teeth. Know more about teeth restoration and how it can benefit you. Look no further for dental implants near me, Dr. Hani Jamah has over 22 years of experience to provide the right care for you.
Dental Associations Dr. Hani Jamah is Part of
American Dental Association (ADA)
California Dental Association (CDA)
Academy of Osseo-integration (AO)
International dental implant association (IDIA)
Western surgical Located in Utah
What Our Patients Say
Best Wishes to all team members at Jamah Dental, Wish you a bright future Dr. Hani, Be as we always know, full of humanity and tender.

Dr. Jamah runs a great office and has a wonderful staff. Even has a full body massage chair in the lobby to loosen up those pre-dentist visit nerves! 🙂

Dr. Jamah is the most passionate dentist I have ever had! He is truly skilled at what he does & puts patient care and comfort first. The Dr. and his staff are always smiling and welcoming everyone who walks through the door, making visits easy and enjoyable. Right when you walk into the office, Kim has a huge, beautiful smile on her face, making you feel as welcome as ever. Karen & Ginger are such sweethearts, making your cleaning fast, easy, and enjoyable, as if you're chatting with a much missed friend. Dr. Jamah himself is as kind-hearted as he is professional, always explaining what he'll be doing in a clear and concise matter. I had my wisdom tooth pulled out today and he couldn't have done a better job!! He even answered all my questions about what he was doing throughout the procedure, making sure my comfort was put first. The office is clean and cute, the staff is wonderful, and the location is great. All in all, I would recommend Dr. Jamah to anyone who needs dental care without second thought.
Monday:

9:00 am - 6:00 pm

Tuesday:

9:00 am - 6:00 pm

Wednesday:

9:00 am - 6:00 pm

Thurday:

9:00 am - 6:00 pm

Friday:

Closed

SAT - SUN:

Closed