Dr. Hani Jamah is a top-rated and well-respected Dental Surgeon serving patients 12 years and older in San Jose, Santa Rosa, and throughout the San Francisco Bay Area. He has over 22 years of experience and has been extensively trained throughout his career in the area of Wisdom Teeth Removal and Implant treatment, in addition to attending the Advanced Graduate Postdoctoral Prosthetic Residency program at USC School of Dentistry. He earned his Diplomat in dental implant and its related surgeries from the International Dental Implant Association in addition to California State Permit in IV Sedation..
Dr. Jamah continuously keeps abreast of the latest advances and developments in the field of dental surgery by participating in numerous postgraduate education and special training courses.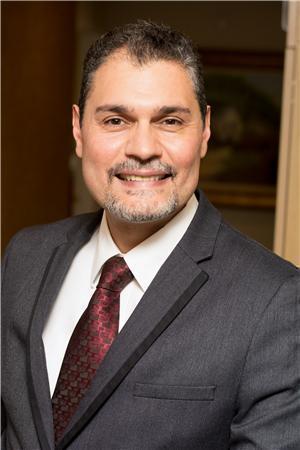 Combining Dr. Jamah's skilled expertise and compassion along with his genuine hospitality, patients feel very at ease. He goes to great lengths to make all procedures gentle and comfortable.
Aside from his work in the office, Dr. Jamah enjoys spending time with his wife and four beautiful children. He enjoys helping nonprofit dental organizations and charities in disadvantaged communities, riding his motorcycle, and exploring new places to hike with his family and friends.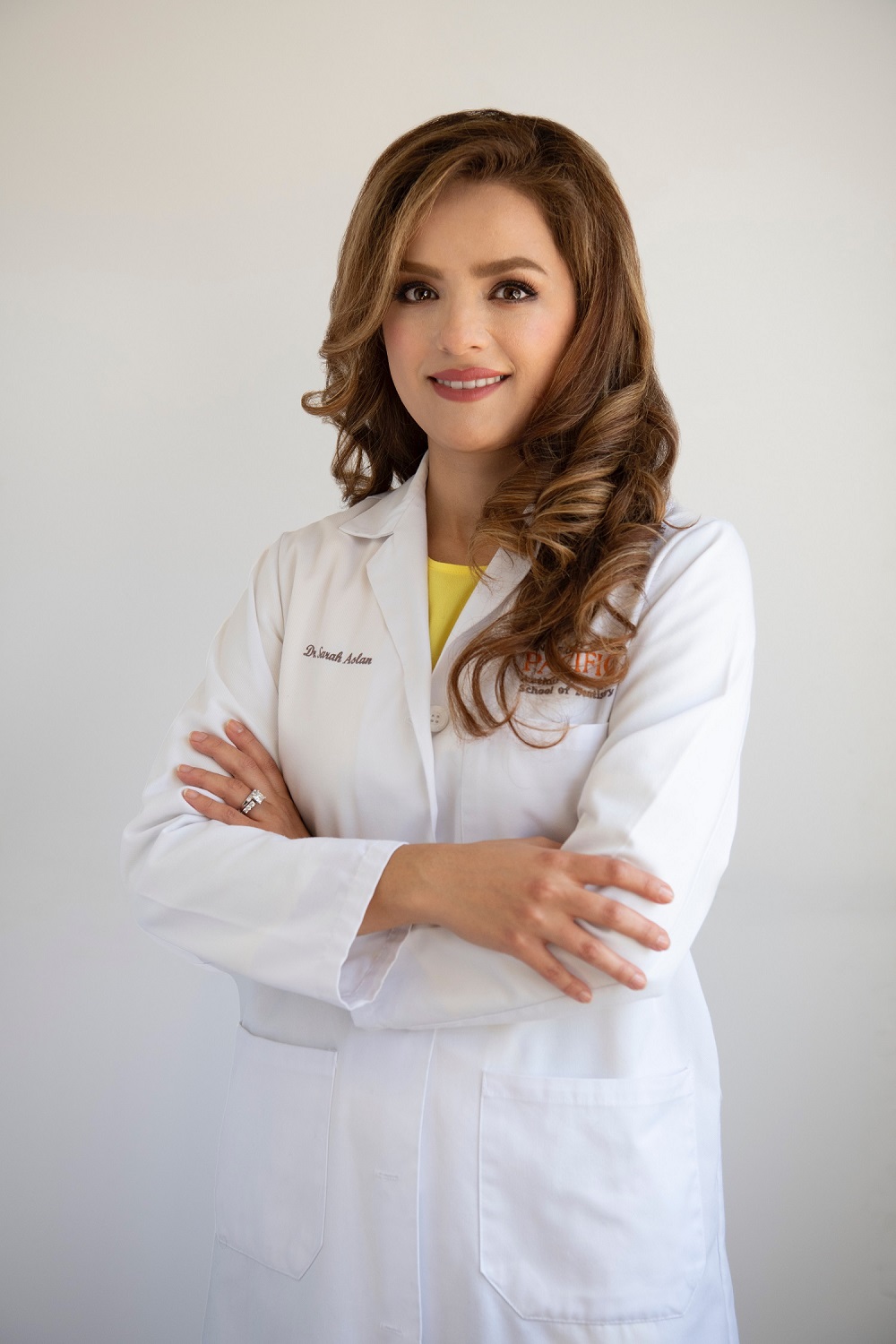 Dr. Sarah Aslan
Improving Lives, One Smile at a Time
Located at the San Jose Office
Being a dentist is more than fixing teeth: for Dr. Sarah Aslan, dentistry is about caring for the whole person and connecting with them. She takes time to understand each person's concerns and goals, always respectful of their individual circumstances. Rather than dictating a certain treatment path, Dr. Aslan encourages each patient to be actively involved in deciding which care options fit their personal and clinical needs.
Nothing makes Dr. Aslan happier than seeing a patient eager to take control of their oral health. She and her team engage with patients, teaching them about the connection between dental and overall health. Walking each person through the best way to keep their mouth clean, reviewing nutritional concerns, and strategizing on developing healthy habits, Dr. Aslan helps patients achieve a lifetime of amazing smiles!
Education and Continuing Education
Dr. Sarah Aslan's Doctorate of Dental Surgery was awarded by the nationally renowned University of the Pacific Arthur A. Dugoni School of Dentistry . She is a member of Tau Kappa Omega dental honor society.
Her commitment to education did not end when she completed her degree: Dr. Aslan is passionate about continually learning, always expanding her skills, knowledge, and the services she's able to offer patients. Through continuing education courses, attendance at local, regional, and national conferences, and participation in Kois Center, Spear Education, she remains at the forefront of the field.
Dr. Aslan is also an Associate Professor at UOP's Arthur A. Dugoni School of Dentistry. This keeps her current on emerging research, technologies, and techniques.
Professional Memberships
California Dental Association
Santa Clara Dental Society
Beyond the Office
Dr. Aslan and her family now live in Mountain View, after living for 5 years in San Francisco.
When she's not caring for patients, Dr. Aslan is usually with her husband, Alireza and their toddler, Ella. She also loves food: cooking, eating, and dinging out. If she's not doing something food-related, she's often found hiking and swimming during the summer. Dr. Aslan also loves traveling, learning about new cultures, and delving into books.
Maria del Pilar Rios DDS, Esp, CAGS, MScD, PhD
Dentist from Venezuelan Central University, 1990
Specialist in Prosthodontics from Boston University. 1993
Master of Science in Dentistry from Boston University, 1994
PhD Santa Maria University, Venezuela 2018
Chairman of a Master Clinical Degree Program in Implantology at Santa Maria University in Venezuela since 1998.
Former President of the Venezuela Prosthodontic Society.
Former Secretary of the Venezuela Prosthodontic Society.
Former Treasure of the Venezuela Prosthodontic Society.
Former Secretary of the Venezuela Occlusion Society.
Special member of the Venezuela Prosthodontic Society.
Honorary member of the International Academy on Implantology and periodontics.
President of the Venezuelan Chapter of the International Dental Implant Association
Former Dental School Dean at Santa Maria University. Venezuela
Former Vice rector of health at Santa Maria University. Venezuela
Fellow, Master and Diplomate from the International Dental Implant Association.
Former Editor of the Implant Dentistry Journal from the ICOI
Mentor of more than 50 master's degree thesis
National and International Speaker.
Author of many scientific articles.
Private Practice limited to prosthodontic, aesthetic, occlusion and implantology in Venezuela since 1995.
Awarded by the Global Summit Institute as the TOP 100 dentist of the word.
Venezuelan Central University, Dental School Award graduation.
First Place of Latin American Conferences from SOLANG
The Tylman Research prize from the American Academy of fix Prosthodontics
The Gold badge award from the Peruvian Air Force
The novel implant research award from the Dental school at Venezuelan Central University
ORDER TO MERIT medal in its first-class award due to her academic, professional, scientific and inter-institutional Contribution to the nation and word wide from Santa Maria University.
Languages Spanish and English, Catalan and French.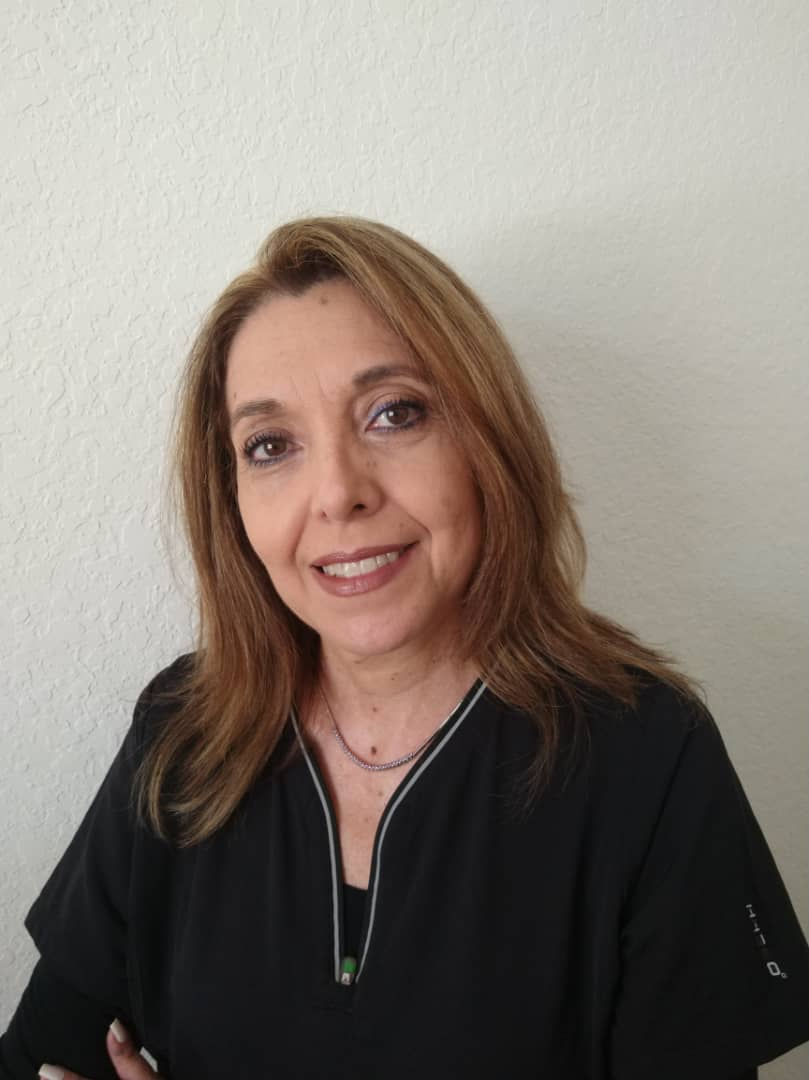 Dentistry Located in Santa Rosa and San Jose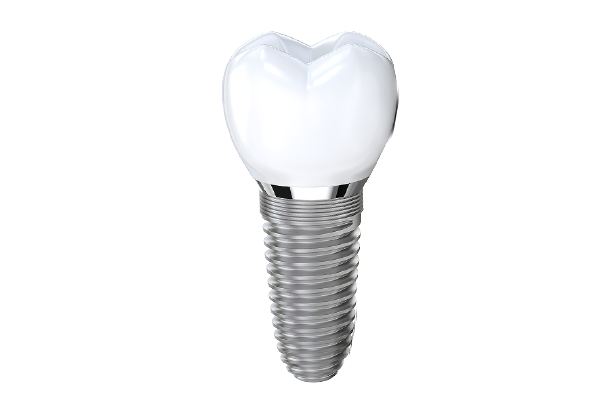 3 Components Of Dental Implants
Restoring missing teeth permanently
Long-lasting tooth replacement option
Mimics the natural tooth structure